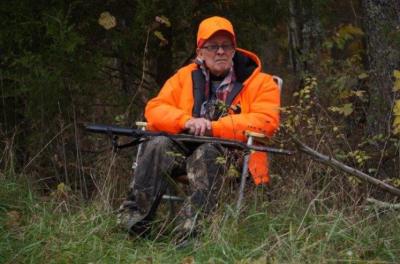 Mr. Dwain D. Waters, age 84, Jonesborough, Tennessee passed away Monday, July 9, 2018 at the Select Specialty Hospital in Bristol.
Mr. Waters was born August 7, 1933 in Cincinnati, Ohio, the son of the late James Buie & Rilla May Nichols Waters. He was also preceded in death by a brother, James R. Waters.
He graduated from Mt. Healthy High School in 1952 and spent that summer planting trees in Idaho in the mountains for reclamation. He attended Ohio State starting in 1952 majoring in Agronomy. He enlisted in the Army under the GI Bill and served during the Cold War as a tank driver in Germany from 1954-1956. He accepted an offer to work as a soil scientist for the Ohio Department of Natural Resources, Division of Lands & Soil. Dwain was a lifelong, avid Ohio State Buckeyes fan, and he passed that legacy down to his children and grandchildren.
Mr. Waters married Doris E. McMasters on April 4, 1959 in Trinity Methodist Church in Upper Arlington, Ohio. Dwain & Doris moved to South Solon, OH in 1985 and started work immediately on the layout of their Christmas Tree Farm. As the summer wore on, Dwain measured out the rows for planting in the spring.
In January of 2017, Dwain & Doris moved to Jonesborough, TN, five houses away from his son and soon to be daughter-in-law and has enjoyed a more relaxing life.
In addition to his wife, Doris E. Waters, survivors include a son, William Thomas Waters (fiancée Andrea Clarkstone), Jonesborough; two daughters, Kimberly M. Waters, Rancho Santa Margarita, CA and Stacey K. McMahan (husband Rich McMahan), Laguna Niguel, CA; grandchildren, Tyler James Waters (wife Lorna Waters), Zakaria T. Kara, Zeinah Kara, Gillian E. Waters, Emilie Paige Waters and Ulysses U. McMahan; two great-grandchildren, Lillian & Sawyer Waters; a brother, Ronald Waters; and numerous nephews and nieces. Dwain will be missed dearly by his family.
Funeral services will be conducted 6:00 pm Sunday, July 15, 2018 at Dillow-Taylor Funeral Home with Pastor Tommy Clark officiating. The family will receive friends from 5:00-6:00 pm Sunday prior to the service.
Interment services will be conducted 10:45 a.m., Monday, July 16, 2018 at Mountain Home National Cemetery in Johnson City, TN.
Pallbearers will be his two cousins Jim and Mark Waters of Tullahoma, TN and his three nephews, Jim and Mark Waters of Cincinnati, OH, and Rick Waters of Biloxi, MS.