08-09-2013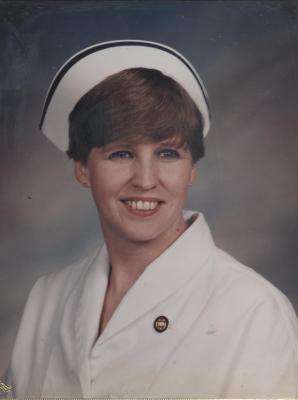 SERVICE SCHEDULE

Mrs. Judy Lynn Scott Barbour, age 55, Limestone, passed away Friday, August 9, 2013 at the Johnson City Medical Center.

Mrs. Barbour was a native of Greene County and daughter of the late Kyle & Wanda Parker Scott. She was also preceded in death by a daughter, Michelle Barbour, sister, Betsy Scott, brother, Jimmy Scott, and mother-in-law, Carol Barbour.

She was a Nurse on the 2200 floor of the Johnson City Medical Center.

Survivors include her husband, John Barbour, Jr. Limestone; children, Johnny Barbour, Limestone and Beverly Davis, Johnson City; grandchildren, Isaiah Davis and Bryson Davis; sisters and brothers-in-law, Helen & Tommy Cox, Patricia & David Painter and Nancy & Mike Burns, all of Greene County; brother, Buster Scott, Greene County; father-in-law, John Barbour, Sr., Limestone; three sisters-in-law and brother-in-law, Cathy Dunn, Judy & Gary Greer and Susan Howell; and several nephews and nieces.

The family will receive friends from 1:00-4:00 pm Sunday, August 11, 2013 at Dillow-Taylor Funeral Home.

Funeral services will be conducted 11:00 am Monday, August 12, 2013 at Dillow-Taylor Funeral Home with Rev. Neil Drinnon and Mr. A.K. Killion officiating. Interment will follow at Liberty Hill Cemetery.

Pallbearers will be David Painter, Curtis Howell, Gary Greer, Stephen Hicks, Steven Oliver, Christopher Greer, Nicholas Hicks and Joshua Compton.



Would you like to leave an eulogy or condolence for Judy Lynn Scott Barbour? If so, simply click HERE
EULOGIES & CONDOLENCES
08-13-2013
MICHAEL AND TINA BARKLEY
Our thoughts and prayers are with you. If you need anything, please don't hesitate to call us.
08-13-2013
Missy Bowman
I'm so sorry to hear of Judy's passing. I worked with Judy @ JCMC. I have missed her so much. She was a wonderful person that loved her family dearly. Judy will be missed by all who knew her.
08-11-2013
GENE EDWARDS
JOHN, SO SORRY TO HEAR OF THIS, FOR I KNOW HOW CLOSE YOU AND HER WERE! I KNOW SHE WAS A GREAT LADY, AND HAD UPMOST RESPECT FOR HER! YOU HAVE MY CONDOLANCES , AND HOPE THAT THE LORD WILL COMFORT YOU AND THE FAMILY DURING THIS TIME OF SADNESS AND LOSE YOU HAVE TO DEAL WITH ! IF I CAN DO ANYTHING, PLEASE LET ME KNOW !!
08-10-2013
Mary (shelton) Reed limestone tn
So sorry for the loss of Judy, she and I were in school together, she was the one always with a "SMILE" and a forever ready to lend a helping hand. She will be greatly missed.
08-10-2013
Peggy Shaw
Dear Family, I was so sorry to hear of Judy's passing. I have many fond memories of Judy and her siblings. I was their first grade teacher at Chuckey Elementary School. My God bless and comfort each of you during this sad time. Much love, Peggy S. Shaw, (teacher at Chuckey School 1962 to 1973)
Dillow-Taylor is a third generation family-owned business...established in 1929
---
Dillow-Taylor Funeral Home and Cremation Services
P.O. Box 98, Highway 11-E, Jonesborough, Tennessee 37659
Office: 423.753.3821 Fax: 423.753.7409

Hours of Operation:
Monday - Saturday: 8am - 5pm
Sunday: 12pm - 4pm
---