07-22-2013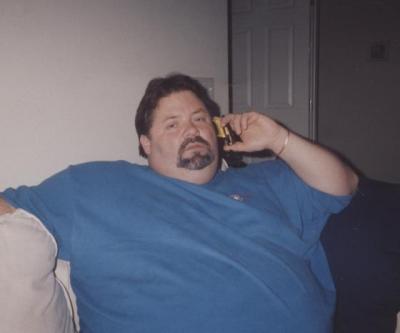 SERVICE SCHEDULE

Mr. Henry Richard "Rick" Barnett, Jr., age 46, Jonesborough, passed away Monday, July 22, 2013 at the Johnson City Medical Center.

Mr. Barnett was a native of Spruce Pine, NC and son of Henry R. Barnett, Sr. and the late Nancy Sanders Barnett.

Richard was a member of Grace Fellowship Church.

Mr. Barnett was a dispatcher for Transit Mix.

He enjoyed spending time with his boys, and loved riding his motorcycle on weekends.

Mr. Barnett was also a member of Unaka Rod & Gun Club.

Survivors include his wife, Sherry Combs Barnett, two sons, Brent Anthony Barnett and Joshua Cole Barnett; two sisters, Loretta Barnett Cloyd and Dorothy Morrell husband C.L.; nephew, Matthew Cloyd and wife Whitney Cloyd.

Funeral services will be conducted at 7:00 PM, Wednesday, July 24, 2013 at Dillow-Taylor Funeral Home with Pastor Joe Beaver and Pastor Matt Cloyd officiating. The family will receive friends from 5:00-7:00 prior to the service.

Interment services will be conducted 11:00 am Thursday, July 25, 2013 at Fairview Cemetery.

Pallbearers will be family and friends.



Would you like to leave an eulogy or condolence for Henry Richard "Rick" Barnett, Jr.? If so, simply click HERE
EULOGIES & CONDOLENCES
08-08-2013
Tonya B. Davis
Sherry, I am so sorry for your loss. May God heal you and and your family during this sad time. My thoughts and prayers are with all of you.
07-25-2013
Jon and chastity bowers
Condolences to the family! We met Rick on a ride one weekend thru another friend...we really enjoyed speaking with him and he said great things about you (wife) and family! Prayers for all
07-25-2013
Jackie Jarrett thompson
Sherry, just heard about your lose a few minutes ago., I'm so SORRY.. Praying for You.. I hope you remember me!! Im a friend of your Mom and Keith..I remember you as little girl. May God be with You and your family. He will get you through..
07-24-2013
Jennifer McLemore Howell
My deepest condolences to the family. May God give you the strength you need to get through this difficult time. I have many fond memories of Ricky from my teenage years. I can still hear his silly laugh. You will truly be missed!
07-24-2013
Randy Johnson
I will miss talking with Rick. He could always tell a story that would make me smile. I will keep the family in my prayers.
07-24-2013
Bobby n Rhonda G.
Sherry we are sorry to hear of your loss our prayers are with yo
07-24-2013
Bobby n Rhonda G.
Sherry we are sorry to hear of your loss our prayers are with yo
07-24-2013
Carolyn Garland
Sherry I am so sorry for your loss. I didn't know Rick that well but, I know that he gave you two beautiful sons and I know what a great lady you are. I know I would not be here if not for the strength and compassion you have shown me. Bless you and your boys during this time and hold each other close. This is a time for healing. Wishing you love and peace.
07-24-2013
Maggie Berry
You all are in our thoughts and prayers. So sorry for your loss.
07-24-2013
John Estep
Sorry to hear of Ricks passing, Sorry for your loss Sherry, Remembering the good old days on W.Market
07-24-2013
Susie, Jeff and Sara Phillips
Sherry, my heart breaks for you. You and your boys will be in our prayers.
07-24-2013
Dale, Rhonda and jordan
Sherry, we just want you to know that you and the boys are in our prayers. God needed Rick and although it is rough, time will heal. We love you!!!! Let us know if you need anything.
07-23-2013
Mike and Nona Sells and Mikey
Dear Sherry, Our thoughts and prayers are with you and and your kids & entire family. Rick was a wonderful person and so full of life. He was truly a dear friend and person. He will be GREATLY MISSED. WITH DEEPEST SYMPATHY, MIKE,NONA,& MIKEY SELLS
07-23-2013
Bev Austin
Sherry, I am so sorry to hear of your loss. My thoughts and prayers are with you and your family. Love you, Bev
Dillow-Taylor is a third generation family-owned business...established in 1929
---
Dillow-Taylor Funeral Home and Cremation Services
P.O. Box 98, Highway 11-E, Jonesborough, Tennessee 37659
Office: 423.753.3821 Fax: 423.753.7409

Hours of Operation:
Monday - Saturday: 8am - 5pm
Sunday: 12pm - 4pm
---