03-30-2013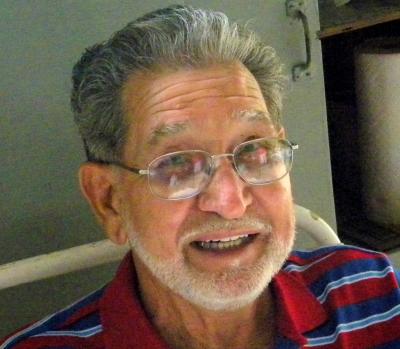 SERVICE SCHEDULE

Mr. Vernon Allen, age 82, Jonesborough, passed away Saturday, March 30, 2013 at the Johnson City Medical Center.
Mr. Allen was born in North Carolina and son of the late Fred & Julia Dodd Allen. In addition to his parents, Mr. Allen was also preceded in death by a son, Randy Allen.
He retired from TVA as a Lineman.
Mr. Allen was a United States Navy Veteran.
He was a member of Hales Community Ruritan.
Survivors include his wife, Fornada Blankenship Allen, Jonesborough; son and daughter-in-law, Shane & Heather Allen, Jonesborough; daughter, Teresa Taylor, Johnson City; grandchildren, Cora Allen, Silas Allen, and Heath Taylor and wife Brandi and great-grandchildren, Mason Taylor and Hadley Taylor; 13 brothers and sisters; surviving are Vaughn Allen, Larry Allen, Charles Allen, Harold Allen, Aurthur Allen, Cynthia Hoover, Magdalene Atkins, and Ruth Lovelace; and several nephews and nieces.
Funeral services will be conducted 7:00 pm Monday, April 1, 2013 at Dillow-Taylor Funeral Home with Rev. Jeremy Dykes officiating. The family will receive friends from 5:00-7:00 pm Monday prior to the service.
Interment services will be conducted 11:00 am Tuesday, April 2, 2013 at Maple Lawn Cemetery.
Pallbearers will be family & friends.



Would you like to leave an eulogy or condolence for Vernon Allen? If so, simply click HERE
EULOGIES & CONDOLENCES
04-03-2013
Doug and Pat Dellinger
Shane and Heather, we were so sorry to hear about your Dad. I remember all the wonderful things you said about him and the wonderful experiences you had together. Your family is in our thoughts and prayers.
04-02-2013
Cleston Jones
I am so saddened to learn of Vernon's passing. He was a wonderful person I admired very much. A great lineforeman, he certainly was a part of TVA's success in the area. He often shared with me stories of his son Shane and other family members. He was proud man. I am very honored to have worked with him. Cleston Jones
04-01-2013
Lisa White
Shane and Heather I am so sorry for your loss. You and your family will be in my thoughts and prayers.
04-01-2013
Tracy Allen Phillips
Vernon, You were a great uncle we all loved you very much! I know you are in a better place but we will miss you so much! I pictured Verdrie,Randy, mammaw,pappaw,Grace,Eula,daddy and Jesus standing inside the gates of heaven smiling and welcoming you in and how happy you were, and that made me smile. Teresa,Shane,and Fornada,may God bless and give you peace in this very hard time. I love you wish I could be there.
04-01-2013
Rodney and Kathy Sheppard, 504 Duel Ln
So very sorry to hear about this, we are praying for your family. Words don't mean much at these times, but to know God is with us and His peace will confort us, God Bless All
04-01-2013
Vernell Wheeler Shuford
We are so sorry that Vernon has gone from our midst. I know you as his immediate family will greatly miss him and we will also, even though we were just cousins.......he was still part of our family and we part of his. Our thoughts are with you and my prayer is that you will be comforted by the Lord of all comfort and also in knowing that there are those who care.
03-31-2013
Pam Royston
I will miss my sweet Uncle Vernon. Fornada, I love you and my cousins.
03-31-2013
Jimmy ayers
A dear close life long friend lots and lots of good memories my prayers are with the family Love jim
03-31-2013
Ricky, Tammy, Jeremy and Haley Atkins
We are sorry for your loss. We are praying that God gives you comfort as only He can during this hard time.
Dillow-Taylor is a third generation family-owned business...established in 1929
---
Dillow-Taylor Funeral Home and Cremation Services
P.O. Box 98, Highway 11-E, Jonesborough, Tennessee 37659
Office: 423.753.3821 Fax: 423.753.7409

Hours of Operation:
Monday - Saturday: 8am - 5pm
Sunday: 12pm - 4pm
---